Backend developer for our webshop platform
Development

·

Skanderborg

Helt fjern
Are you a sharp and analytical backend developer who loves a technical challenge?
Do you want to work in an exciting software company and be co-responsible for our in-house developed webshop platform that is utilized by millions of users monthly? Then you are who we need in our team!
About the job
In our brands DanDomain, ScanNet, CuraNet, Wannafind and SmartWeb that are a part of team.blue Denmark, we have one of Denmark's leading webshop platforms HostedShop on our hands. It is therefore important that we are always one step ahead and can offer the very best product to our various customers. The platform is currently under development with a lot of new projects on the way. This is where you come into play. 
You will play an influential role in the development of our API in GraphQL, which we offer to our customers but also utilize for our own applications. One of our new projects worth mentioning is a Payment API for external partners to integrate into 3rd party payment systems such as Stripe. You will also have the opportunity to work with critical components with a minimal margin of error and an emphasis on security. 
You will work with technologies such as the PHP framework Laravel, GraphQL API, MySQL, Git, Redis, Containers (Docker) and Continuous integration (Gitlab and Jenkins). 
---
Our team
You will become a part of our E-commerce developer team which consists of frontend- and backend developers, DevOps, Scrum Master, Product owner and UX/UI designers. The team builds and sustains our in-house developed platform HostedShop which is currently used by more than 3.500 customers.
Furthermore, you will have rich opportunities to discuss ideas and initiatives with other talented developers within our organization.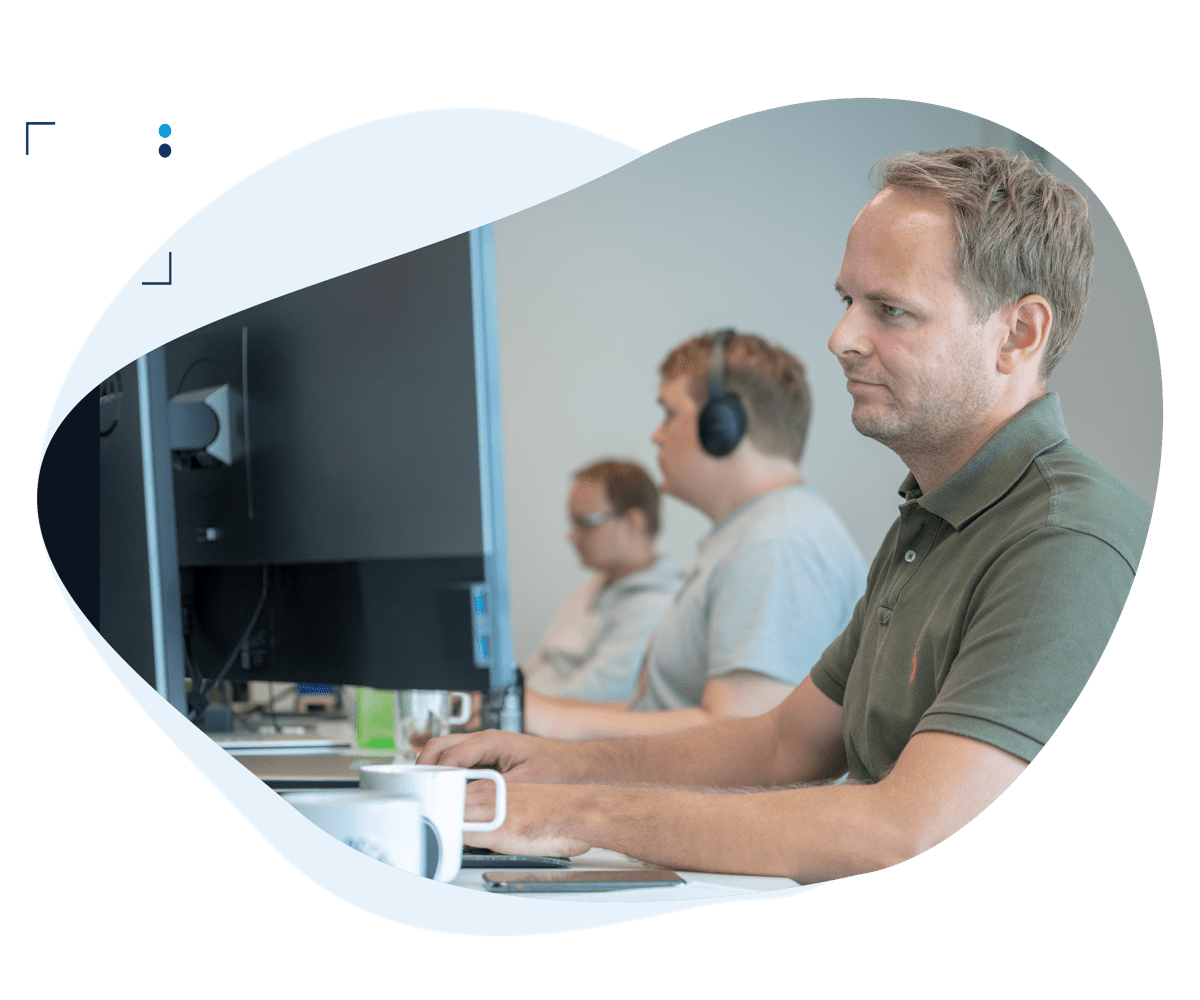 ---
Your skills
We are looking for a backend developer who is willing to work with both new and well-known material. You can contribute with input and dialogue related to performance optimization as well as security and design choices. Whether you are a computer scientist, a software engineer or self-taught does not matter to us. What is important, is that you: 
Are responsible and keep your promises 
Have big ambitions and professional pride
Are analytical and structured
Possess a drive to make things just a tad better
Are a quick learner who is willing to learn about new technologies
Stay up-to-date with industry trends and the technological developments
---
We offer
team.blue is an organization with a flat, informal structure and no directors' offices. We are one of Denmark's leading hosting and cloud provider for small and medium-sized enterprises. Our 190 employees thrive in a fast-paced environment, but even though we are constantly growing, we will never forget our true passion: delivering the best solutions to our more than 250.000 customers. 
Besides that, we also offer: 
A safe working environment and professional freedom
Professional dialogue with some of the best (and kindest) people in the industry
Opportunities for further education and relevant courses
A good work and private life balance
An amazing canteen that serves breakfast, lunch and an insanely good coffee 
A bunch of social events and trips, discounts and perks such as fitness facilities, massages and car washing services. 
---
Information and application
If you have any questions regarding the job, do not hesitate to contact Development Manager Rasmus Graversen via rasmus.graversen@team.blue.
We are constantly evaluating and interviewing candidates for the job, so please upload your application as soon as possible.
Job address: team.blue Denmark, Højvangen 4, 8660 Skanderborg / remote
Start date: ASAP
Eller kender du nogen, der vil passe endnu bedre? Fortæl dem det!