Finance & Administration
·
Skanderborg
·
Fjernarbejde: Hybrid
Senior Data Warehouse Architect
This role is a unique opportunity to join the central data team in one of Europe's most ambitious and fast-growing hosting companies with more than +2m customers.
To sustain this rapid growth, there is a constant strive to expand the insights via the central DWH, leading to transparent and data-driven decision-making. Your job will be to help team.blue advance to the next level by developing and maintaining our MSSQL based DWH solution as we continuously expand the scope of the DWH, leading to ever more advanced analysis and data areas.
About the job
As a Senior DWH developer/engineer you will be part of a small team responsible for managing, developing, and maintaining all back-end related tasks of the central DWH setup. This includes, but is not limited to:
Develop and maintain ETL solutions
Design-build and deploy new solutions
Create the internal DWH architecture
Maintain and develop current solution
Optimize load performance
Working closely with the Front-end developer, your responsibility will be to ensure an optimized platform. Since this is a small group, you will have great freedom on the technical solution within our setup. Your work will help both the financial and commercial teams of team.blue making it possible for the end-users to make the best decisions for the company. 
Your profile
You are self-driven, ambitious, collaborative, and able to work in a highly dynamic working space. You can communicate with all levels of the organization and translate the technical language into a more business-friendly language. Part of the role will be to deliver according to time constraints and focus on more projects simultaneously.
Technical skills required
A degree in a relevant field (e.g. Computer Science, Computer Engineering)
Solid experience with MSSQL: Stored procedures, jobs and SSIS packages
Experience in ETL and data quality
Experience with analysis services (MS cube technology)
Experience with Master data services
Nice to have
Power querry (M) or C# programming skills to work with data extraction from non-relational data sources
Tableau server

We offer
team.blue Denmark is an organization with a flat, informal structure and no directors' offices. We are one of Denmark's leading hosting and cloud providers for small and medium-sized enterprises. 
Besides that, we also offer:
A hybrid work model
A safe working environment and professional freedom
Professional dialogue with some of the best (and kindest) people
Opportunities for further education and relevant courses
A good work / life balance
An amazing canteen that serves breakfast, lunch and an insanely good coffee
A bunch of social events and trips, discounts and perks such as fitness facilities, massages and car washing services
Denmark's happiest colleagues - and that's not just something we say. We have won Computerworld Denmark's 'Job satisfaction survey' in front of some of the country's sharpest IT companies.
Interested? 
If you have any questions regarding the job, do not hesitate to contact BI Data Analyst, Kristian Pedersen, kristian.pedersen@team.blue.
We are constantly evaluating and interviewing candidates for the job, so please upload your application as soon as possible.
Job address: team.blue Denmark, Højvangen 4, 8660 Skanderborg / remote
Start date: ASAP 

Afdeling

Finance & Administration

Rolle

Data Warehouse Architect

Placeringer

Fjernarbejde: Status

Fjernarbejde: Hybrid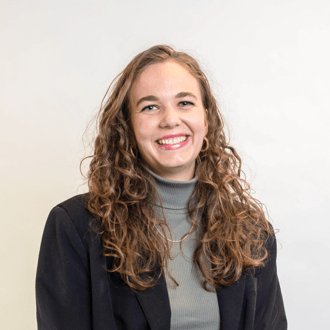 Kontakt
Anne Nørgaard
Talent Acquisition Specialist – People & Culture
Vores brands
team.blue Denmark består af 4 brands:

DanDomain, Simply.com, ScanNet og Curanet.

Om team.blue Denmark
Med mere end 250.000 kunder er team.blue Denmark én af Danmarks førende leverandører af hosting til små- og mellemstore virksomheder. team.blue Denmark består af en række succesfulde brands, der henvender sig til hver sin målgruppe på det danske hostingmarked. team.blue Denmark beskæftiger ca. 190 højt specialiserede medarbejdere på kontorer i Skanderborg og København. Vi er den danske del af gruppen team.blue, som er en europæisk tech-gigant med 26 kontorer og ca. 1700 medarbejdere rundt omkring i Europa.
Finance & Administration
·
Skanderborg
·
Fjernarbejde: Hybrid
Senior Data Warehouse Architect
This role is a unique opportunity to join the central data team in one of Europe's most ambitious and fast-growing hosting companies with more than +2m customers.
Indlæser ansøgningsskema