Development
·
Skanderborg
·
Hybrid-fjern
DevOps for our e-commerce platform
Do you want to be co-responsible for development, automation and Linux technologies at one of Denmark's leading e-commerce SaaS platforms?
If you can recognize this, then it's you we're looking for 👇
You think ahead and play out multiple scenarios in your head to choose the best course of action. You are good at anticipating goals and obstacles.
You always have a good overview of things, and should you lose it, you will always get it back quickly.
Reaching a deadline, meeting an agreement - this is not a question for you but a guarantee. You strive to abide by the responsibilities you take.
You can quickly relate to new knowledge and what it means. You are eager to apply what you have learned.
You are very cooperative and diplomatic in your approach. You will find the places where we can meet attitudinally so that the collaboration can move forward effectively.
Your role as DevOps
We are looking for a solution-oriented DevOps with a good overview for our development team, developing and operating e-commerce products for over 5,000 customers. As our new DevOps Specialist, you will have a central role in the development team responsible for development environments, deployment pipelines and the production environment in collaboration with our operations department.
In addition, your work tasks will involve:
Further development of processes and technologies
Continuous work to create a strong DevOps culture around the product
Setup and maintenance of monitoring and analysis of incidents
Hands-on optimization/implementation of our CI / CD pipeline and QA process
Hands-on software development when building APIs and tools for the platform.
The tasks and work can alternate between setting up, analyzing a problem, and designing and developing a given component to support the goal of CI / CD.
The team
You are part of our E-commerce development team, which consists of front-end and back-end developers, a UX, a Scrum Master and a Product Owner. The team develops and operates our self-developed webshop platform, HostedShop, which is sold across our brands (DanDomain, Scannet and Curanet).
team.blue has several development departments, so you have a good opportunity to spar with other developers and DevOps in the company.
Your profile
We would like you to be motivated to work with development in e-commerce and have experience with the above tasks.
In addition, the ideal candidate has:
Understanding of software processes (mainly deployment processes), CI / CD pipelines and methodologies (Jenkins, GitLab Runners etc.)
Hands-on experience as DevOps, both technically and culturally
Linux understanding (and preferably Kubernetes) as well as a deep insight into setting up development tools and automation
Good experience with version control tools (Git) and database administration (MySQL / MSSQL)
Experience with programming and scripting (knowledge of PHP is a plus).
Can you recognize yourself in the description?
Apply via the link with your LinkedIn profile or CV.
If you have any questions regarding the job, do not hesitate to contact CDO Rasmus Graversen via rasmus.graversen@team.blue.

Job address: team.blue Denmark, Højvangen 4, 8660 Skanderborg / remote
Start date: As soon as possible 
Afdeling

Rolle

DevOps

Placeringer

Fjernstatus

Hybrid-fjern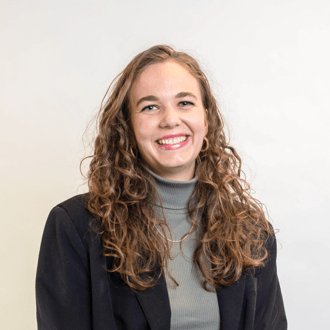 Kontakt
Anne Nørgaard
Talent Acquisition Specialist – People & Culture
Vores brands
team.blue Denmark består af 4 brands:

DanDomain, Simply.com, ScanNet og Curanet.

Om team.blue Denmark
Med mere end 250.000 kunder er team.blue Denmark én af Danmarks førende leverandører af hosting til små- og mellemstore virksomheder. team.blue Denmark består af en række succesfulde brands, der henvender sig til hver sin målgruppe på det danske hostingmarked. team.blue Denmark beskæftiger ca. 190 højt specialiserede medarbejdere på kontorer i Skanderborg og København. Vi er den danske del af gruppen team.blue, som er en europæisk tech-gigant med 26 kontorer og ca. 1700 medarbejdere rundt omkring i Europa.
Development
·
Skanderborg
·
Hybrid-fjern
DevOps for our e-commerce platform
Do you want to be co-responsible for development, automation and Linux technologies at one of Denmark's leading e-commerce SaaS platforms?
Indlæser ansøgningsskema