Development
·
Skanderborg
·
Fjernarbejde: Hybrid
Backend Developer for our webshop platform
Do you want to work in a software company and be co-responsible for our in-house developed webshop platform that is utilized by millions of users monthly? Then you are who we need in our team!
If you can recognize this, then it's you we're looking for 👇
You think ahead, playing several scenarios in your head to choose the best course of action. You are good at anticipating goals and obstacles.
Achieving things and reaching your goals gives you energy. You are hardworking and focused and do not stop until you reach your goals.
You find it easy to work with complex projects. Keeping an overview feels natural to you.
To meet a deadline and abide by an agreement is not a question but a guarantee to you. You strive to comply with the responsibilities you take.
You love solving problems. When problems arise, you quickly start solving them. In fact, these are not really problems, but exciting opportunities.
You are confident, persistent, and believe in yourself. You are self-driving and self-starting.
You find numbers and analysis easy. Data is a natural 'language' for you.
You call yourself a specialist in the areas you are most curious about.
Denmark's biggest webshop platform
In team.blue Denmark - which covers DanDomain, ScanNet and CuraNet - we have developed a webshop and payment system that is currently used by over 6,000 Nordic webshops. Since the launch of our new webshop system in the spring of 2020, we have experienced a massive influx of new customers, and at a time when online commerce is growing day by day, our task is more important than ever: We must help our customers succeed online!
This is where you come into play.
The role
You will play an influential role in the development of our new backend in Laravel, GraphQL API and in general optimization of the platform. We are moving older parts of the system, as well as optimizing the database, which needs to be done with respect of existing functionality and data.
At the same time, we are developing new functionalities and have interesting projects lined up as well. Ex. one of our new projects worth mentioning is a Payment API for external partners to integrate into 3rd party payment systems such as Stripe.
You will work with technologies such as the PHP framework Laravel, GraphQL API, MySQL, Git, Redis, Containers (Docker) and Continuous integration (Gitlab and Jenkins).

Our team
You will become a part of our E-commerce developer team which consists of frontend- and backend developers, DevOps, Scrum Master, Product Owner and UX/UI designer. The team builds and sustains our in-house developed platform HostedShop which is currently used by more than 6000 customers.
Furthermore, you will have plenty of opportunities to discuss ideas and initiatives with other talented developers within our organization.

Your skills
We are looking for a backend developer who is willing to work with both new and well-known material. You can contribute with input related to performance optimization as well as security and design choices. Whether you are a computer scientist, a software engineer or self-taught does not matter to us. What is important, is that you have a minimum of 3 years of experience.
We offer
team.blue is an organization with a flat, informal structure and no directors' offices. We are one of Denmark's leading hosting and cloud provider for small and medium-sized enterprises. Our 190 employees thrive in a fast-paced environment, but even though we are constantly growing, we will never forget our true passion: delivering the best solutions to our more than 250.000 customers.
Besides that, we also offer:
A positive work environment with focus on well-being
Good work/life balance and the opportunity to work from home
Professional dialogue with some of the best (and kindest) people in the industry
Opportunities for further education and relevant courses
An amazing canteen that serves breakfast, lunch and an insanely good coffee
Social events, trips, discounts and perks such as fitness facilities, massages and car washing services.
Can you recognize yourself in the job?
Apply via the link with your LinkedIn profile or CV.
If you have any questions regarding the job, do not hesitate to contact CDO Rasmus Graversen via rasmus.graversen@team.blue.

Job address: team.blue Denmark, Højvangen 4, 8660 Skanderborg / remote
Start date: As soon as possible
Afdeling

Rolle

Backend Developer

Placeringer

Fjernarbejde: Status

Fjernarbejde: Hybrid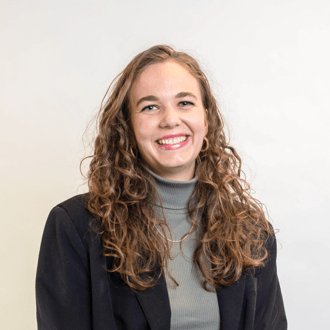 Kontakt
Anne Nørgaard
Talent Acquisition Specialist – People & Culture
Vores brands
team.blue Denmark består af 4 brands:

DanDomain, Simply.com, ScanNet og Curanet.

Om team.blue Denmark
Med mere end 250.000 kunder er team.blue Denmark én af Danmarks førende leverandører af hosting til små- og mellemstore virksomheder. team.blue Denmark består af en række succesfulde brands, der henvender sig til hver sin målgruppe på det danske hostingmarked. team.blue Denmark beskæftiger ca. 190 højt specialiserede medarbejdere på kontorer i Skanderborg og København. Vi er den danske del af gruppen team.blue, som er en europæisk tech-gigant med 26 kontorer og ca. 1700 medarbejdere rundt omkring i Europa.
Development
·
Skanderborg
·
Fjernarbejde: Hybrid
Backend Developer for our webshop platform
Do you want to work in a software company and be co-responsible for our in-house developed webshop platform that is utilized by millions of users monthly? Then you are who we need in our team!
Indlæser ansøgningsskema