Security & Privacy
·
Skanderborg
Legal Counsel
Do you have ambitions to work with legal tasks and contract management in one of Denmark's leading IT companies?
team.blue is one of Denmark's largest and most ambitious tech companies. In our brands, DanDomain, ScanNet, Curanet and Simply.com, we have over 250,000 customers in the Danish hosting market. We are part of one of Europe's largest hosting providers.
The role
As our new Legal Counsel, it will be your responsibility to:
Advise in connection with commercial contracts including internal and external client contracts, NDA's, supplier contracts, general terms & conditions, and other commercial agreements. This will include reviewing, revising, drafting and negotiating all contracts and other legal issues in accordance with applicable local laws and company policies.

Handle corporate legal matters for the Scandinavian part of team.blue, including corporate housekeeping of the Scandanavian legal entities.

Provide advice on legal and commercial risks and proposals for mitigating actions in connection with commercial contracts, customer disputes and support to sales staff as required.

Provide support to the Group Legal Director and other departments in connection with reviewing, revising contracts and associated documentation for HR, Sales, Marketing, Compliance, Facilities and Finance, as required.

Provide support to M&A Legal on Scandinavian M&A cases, both on deal and integration side.
Assist in ensuring legal and ESG commitments are fulfilled.
Work on group projects in line with your capabilities and aspirations.
Your profile
The requirements for the Legal Counsel position include:
Law degree (cand.jur og cand.merc.jur)
Three years of experience in a business environment
Strong time management, prioritisation and organisation skills
You are self-managing, consult easily with your colleagues, ask questions and take initiative
Excellent verbal and written English and Danish communication skills
Ability to provide pragmatic and commercially focused legal advice.
The team
You report to our Group Legal Director Vanessa De Waele in Belgium, and you will be the liaison between her and the Danish organisation. You will be part of a close-knit group of legal professionals, who share group responsibilities in addition to regional or local responsibilities.
team.blue has a flat structure, where the working day is characterized by flexibility, cooperation and trust. team.blue group is an international, fast growing and financially strong group with HQ in Ghent, Belgium.
We are a team with a strong sense of unity, where high professional quality and social aspects are highly valued. You will fit in well with us if you value a team with professional ambitions and a humorous tone.


We offer
You are offered a job with lots of freedom under responsibility, where you can plan your working day and develop both personally and professionally. You will be part of a unique company with a strong focus on employee care, such as catering, fitness room, bar, etc., and where you will have ample opportunity to get to know your colleagues through many social events.
Interested?
If the position sounds like something for you, please send your CV and application.
We continuously evaluate and interview candidates for the position, so send your application as soon as possible.
If you have any questions about the position, you are welcome to contact Group Legal Director, Vanessa De Waele, at vanessa.dewaele@team.blue.
Workplace: team.blue Denmark A/S, Højvangen 4, 8660 Skanderborg
Start date: As soon as possible.
Afdeling

Security & Privacy

Rolle

Legal Counsel

Placeringer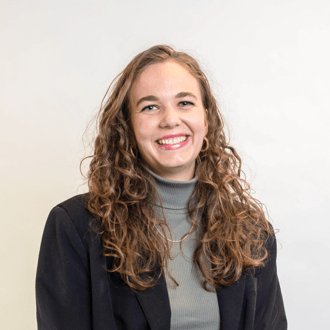 Kontakt
Anne Nørgaard
Talent Acquisition Specialist – People & Culture
Vores brands
team.blue Denmark består af 4 brands:

DanDomain, Simply.com, ScanNet og Curanet.

Om team.blue Denmark
Med mere end 250.000 kunder er team.blue Denmark én af Danmarks førende leverandører af hosting til små- og mellemstore virksomheder. team.blue Denmark består af en række succesfulde brands, der henvender sig til hver sin målgruppe på det danske hostingmarked. team.blue Denmark beskæftiger ca. 190 højt specialiserede medarbejdere på kontorer i Skanderborg og København. Vi er den danske del af gruppen team.blue, som er en europæisk tech-gigant med 26 kontorer og ca. 1700 medarbejdere rundt omkring i Europa.
Security & Privacy
·
Skanderborg
Legal Counsel
Do you have ambitions to work with legal tasks and contract management in one of Denmark's leading IT companies?
Indlæser ansøgningsskema