Operations
·
Skanderborg - Denmark
Automation Engineer for Microsoft technologies
Unlock your potential and take your Microsoft technology and automation skills to the next level with this exciting opportunity at team.blue.
The role
team.blue Denmark is looking for a talented Automation Engineer with a developer mindset to take our Windows operations to the next level.
We manage over 7,500 Windows servers on a daily basis, all of which are administered centrally either via Active Directory or Puppet, and you will help pave the way for even more automation of the current codebase. The team's most important task is to deliver reliable and scalable platforms for use internally, by business partners and end users.
You will work with
PowerShell / C# / .NET / Python
Containers
ELK-stack
Gitlab
Typical tasks
Workflows/automation (High-level PowerShell and orchestration)
Exchange automation, provisioning and migration
IIS automation, provisioning and migration
Development of REST APIs
Automation against our CMDB.
Your profile
We value your coding skills more than operational knowledge, but you will need a basic understanding of Windows servers, network, DNS and other operation-related technologies to succeed in this role. Furthermore, you should not be afraid of learning new things or working with new technologies. The primary programming language you use is not important, but you should be able to work with a codebase primarily based on PowerShell, C# and .NET. Extensive experience with PowerShell or similar, and the ability to work with REST APIs, is a must.
As a person, you should be passionate, ambitious, and want to be among the best in your field. You should take pride in always delivering a good piece of work, regardless of whether it must be delivered on your own, in a team, or across teams and departments.
The team
You will become one of the team's talents on the Windows server platform, where you will be challenged with new technologies and learn from your highly competent colleagues. The team consists of 12 people, all of whom have a high professional level. We have daily responsibility for all Windows servers in the Danish part of the company.
The team is characterized by great responsibility, and we always keep our agreements and deadlines. We help each other to ensure that we deliver. We love to learn and acquire new knowledge, so we are always on the cutting edge of technology. We set the bar high when we work, so we always get the right - and best - solutions.
We offer
A positive work environment with a focus on well-being
Good work/life balance and the opportunity to work from home
Professional dialogue with some of the best (and kindest) people in the industry
A fantastic canteen that serves breakfast, lunch, and good coffee
Social events, trips, discounts, and perks such as fitness facilities and massages.
Can you recognize yourself in the job?
Apply via the link (in Danish or English).
If you have any questions regarding the job, do not hesitate to contact Head of Windows, Mads Hegelund, at mads.hegelund@team.blue.

Job address: team.blue Denmark, Højvangen 4, 8660 Skanderborg

Afdeling

Operations

Rolle

Automation Engineer

Placeringer

Ansættelsestype

Fuldtid

Seniority

Mid-Senior level

Brands

team.blue Denmark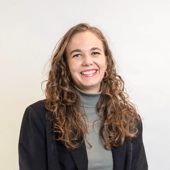 Kontakt
Anne Nørgaard
Talent Acquisition Specialist – People & Culture
Vores brands
team.blue Denmark består af 4 brands:

DanDomain, Simply.com, ScanNet og Curanet.

Om team.blue Denmark
Med mere end 250.000 kunder er team.blue Denmark én af Danmarks førende leverandører af hosting til små- og mellemstore virksomheder. team.blue Denmark består af en række succesfulde brands, der henvender sig til hver sin målgruppe på det danske hostingmarked. team.blue Denmark beskæftiger ca. 190 højt specialiserede medarbejdere på kontorer i Skanderborg og København. Vi er den danske del af gruppen team.blue, som er en europæisk tech-gigant med 26 kontorer og ca. 1700 medarbejdere rundt omkring i Europa.
Operations
·
Skanderborg - Denmark
Automation Engineer for Microsoft technologies
Unlock your potential and take your Microsoft technology and automation skills to the next level with this exciting opportunity at team.blue.
Indlæser ansøgningsskema